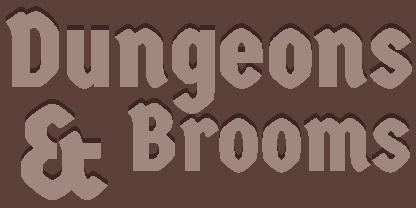 Dungeons & Brooms

Our interpretation of the theme puts you to play the game without explaining the commands and rules of the game. Therefore, you must find out for yourself how to play.
Enjoy!
We recommend downloading the executable for Windows. The Web version contains some bugs.

Nossa interpretação do tema o coloca para jogar o game sem explicar os comandos e regras do jogo. Logo, você deve descobrir por si mesmo como jogar.
Divirta-se!
Nós recomendamos baixar a versão para Windows. A versão Web contém alguns bugs.